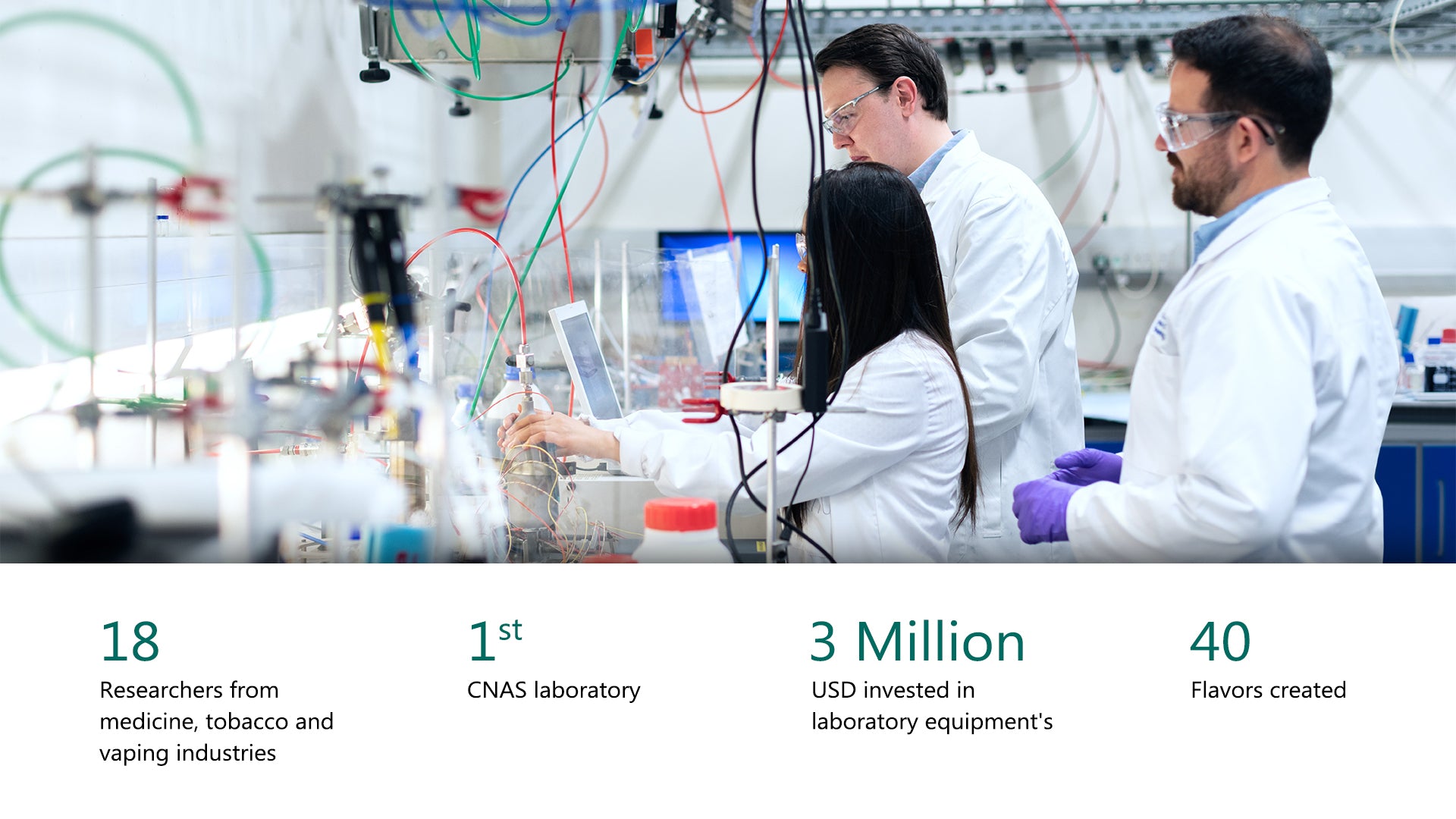 Synthetic nicotine in Genmist
According to United States Pharmacopoeia, British Pharmacopoeia and European Pharmacopoeia, nicotine derived from tobacco contains 7 harmful impurities: Anatabine, β-nicotyrine, Cotinine, myosmine, Nicotine N′-oxide, nornicotine, and Anabasine.
Genmist synthetic nicotine is a patented nicotine ingredient that is not derived from tobacco, thus carries none of these toxic ingredients, yet deliver the same hit and satisfaction for users' nicotine needs. As a relatively new product, users may not be aware of its potential and usage. It is safer and more stable than the tobacco derived nicotine in the market.
High standard laboratory
We know how important product safety is in the current world and understanding the science behind our products is the only way to ensure product safety. We have invested over 3 million USD in building a leading CNAS certified laboratory for toxicological, vapor production and ingredient testing. The laboratory is capable of carrying over more than eighty types of tests.
Every batch of samples and finished products are tested in this laboratory for safety and consistency before shipping out.
Sunday,Monday,Tuesday,Wednesday,Thursday,Friday,Saturday
January,February,March,April,May,June,July,August,September,October,November,December
Not enough items available. Only [max] left.